Once in a while someone requests a full height backsplash. I think this one really fits the cabin style. Finished it today and it came out pretty nice.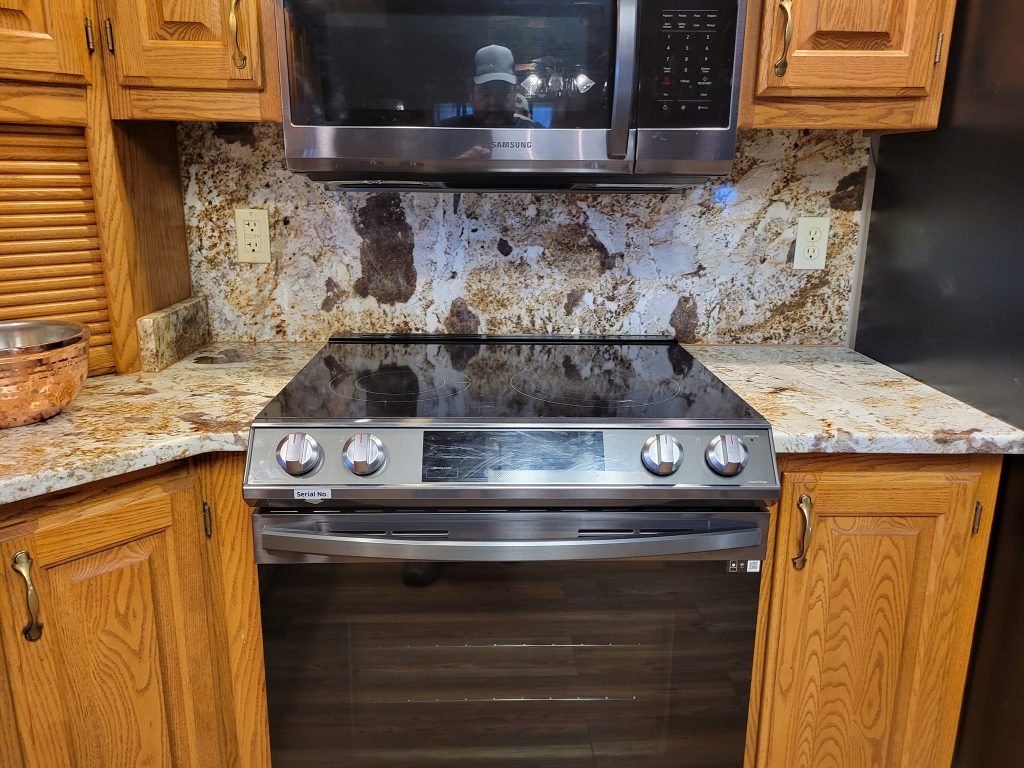 Full-height backsplashes have become a very popular design element in new home construction, renovation projects, and remodeling projects.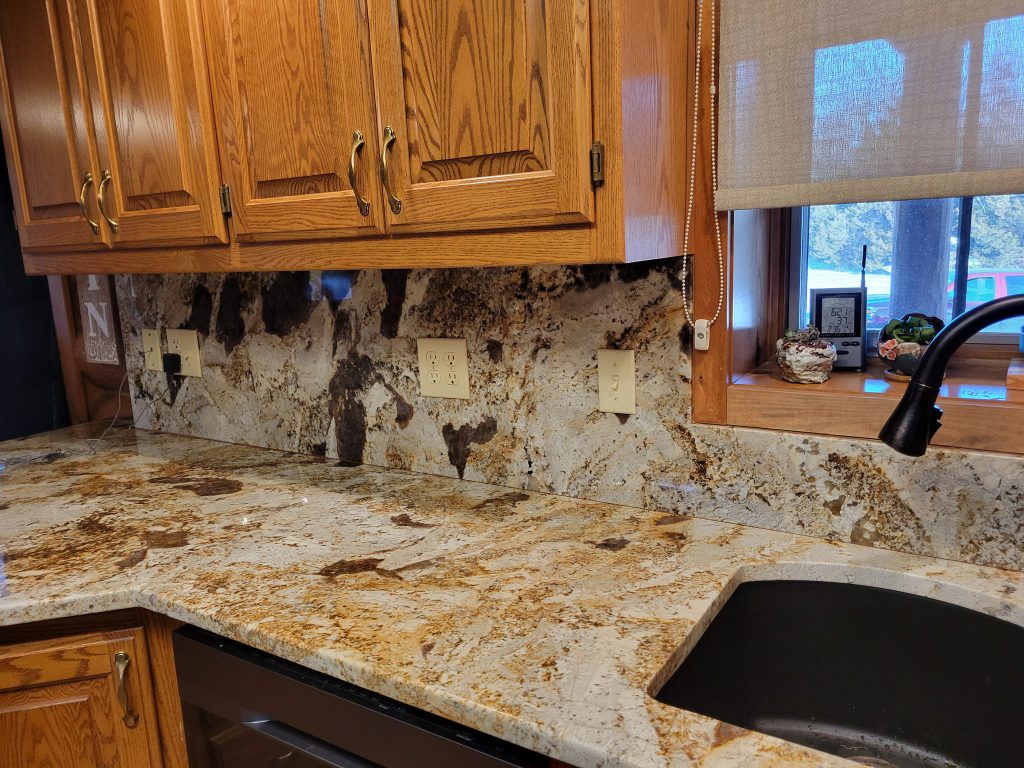 A standard backsplash measures 4 inches from the top of the countertop surface. This is to prevent liquid and food partials escaping behind the countertop. Full-height backsplashes, also called slab or panel backsplashes, can stretch from the top of the countertop surface to the bottom of upper cabinets and/or all the way to the ceiling.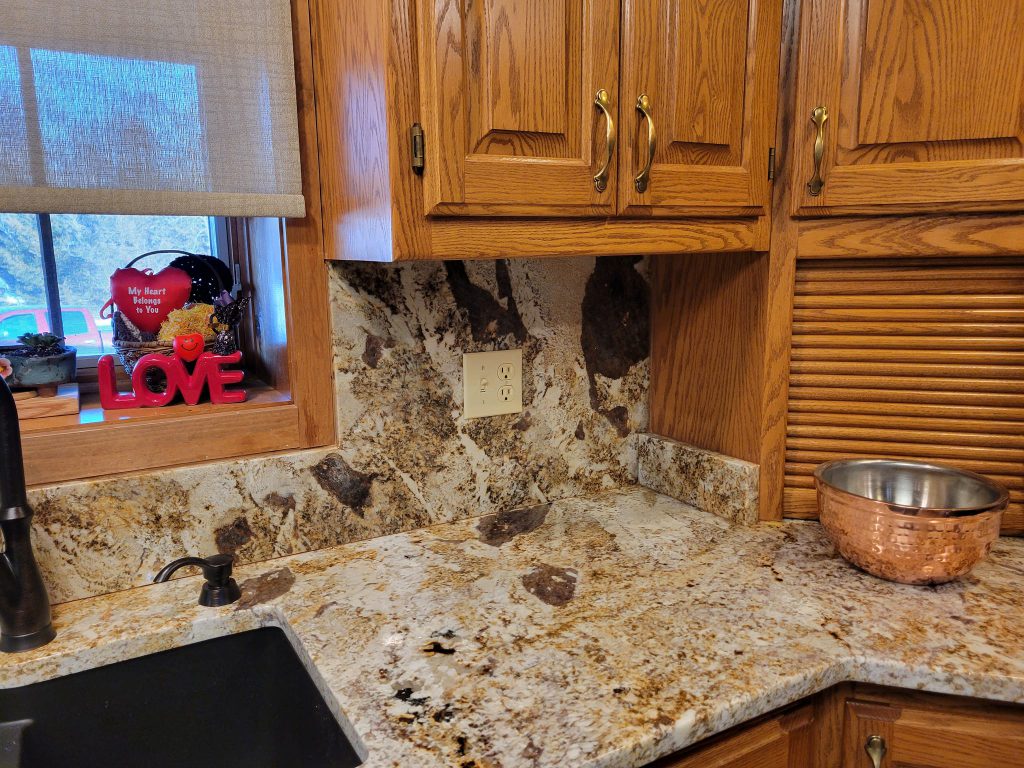 • It's a custom look that says luxury. 
• If you really love the stone you've selected for your countertop, it allows you to really show it off to its fullest potential, from all angles.