We provide custom Quartz Countertops in Meriden Kansas for sandwich bar.
Here's a new place in Meriden we did with Sunderlands Aldinio Quartz. It's going to be a deli of some sort with pre-made sandwiches, salads, and a soda fountain. Did it for Mammoth Construction and Brian Payne at Artisan Cabinetry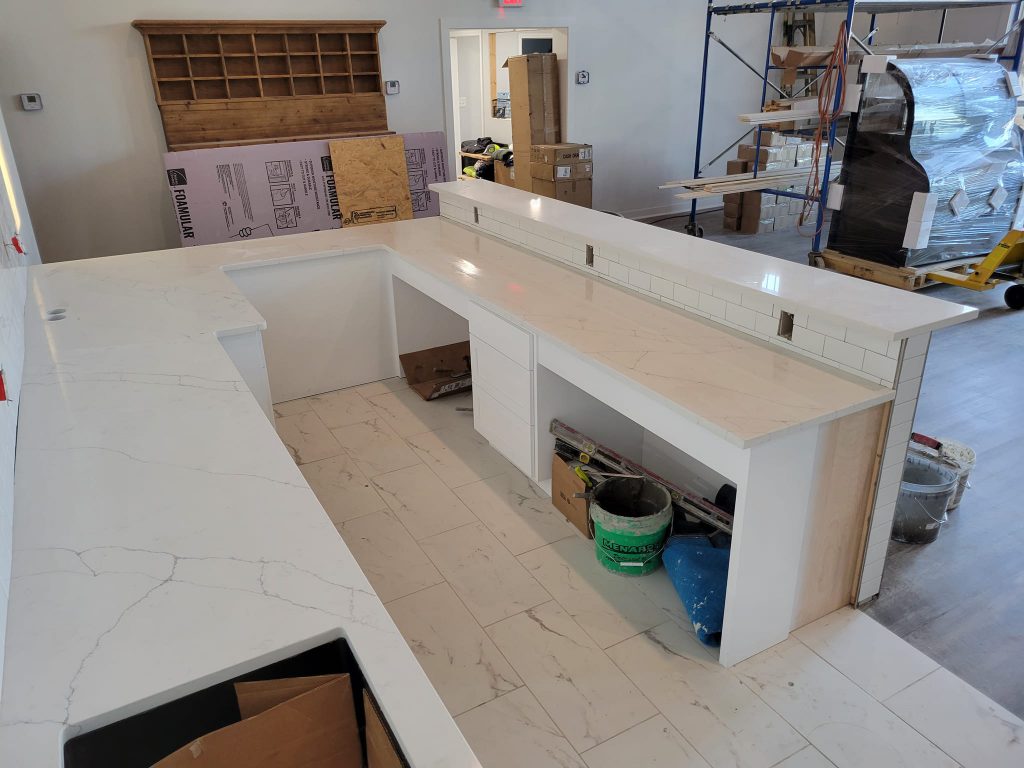 White Marble like Quartz Countertops have a beautiful look and is a high functioning surface.
"I knew I wanted white marble countertops with veining to brighten up the kitchen and because I think white marble is classic and timeless.
I decided on our white marble countertops after seeing them installed in a local design showroom. I absolutely loved the way they looked in the showroom and they had the white with warm undertones I wanted."